Meet Rina. Rina was a simple domestic worker, happily married with a 3-year-old daughter when she first arrived in Hong Kong 11 years ago. Now, she is an accomplished woman who is studying towards a teaching degree at the Indonesian Open University, while working as a domestic helper in HK. Her dream is to teach English in her home town in Indonesia, and to enable her daughter to get a university education. She wants to tell her fellow domestic workers how important education is. Read Rina's story and let's all reflect on where we want our lives to take us.
"Show the world that although we are domestic helpers, we are worth so much more than just that."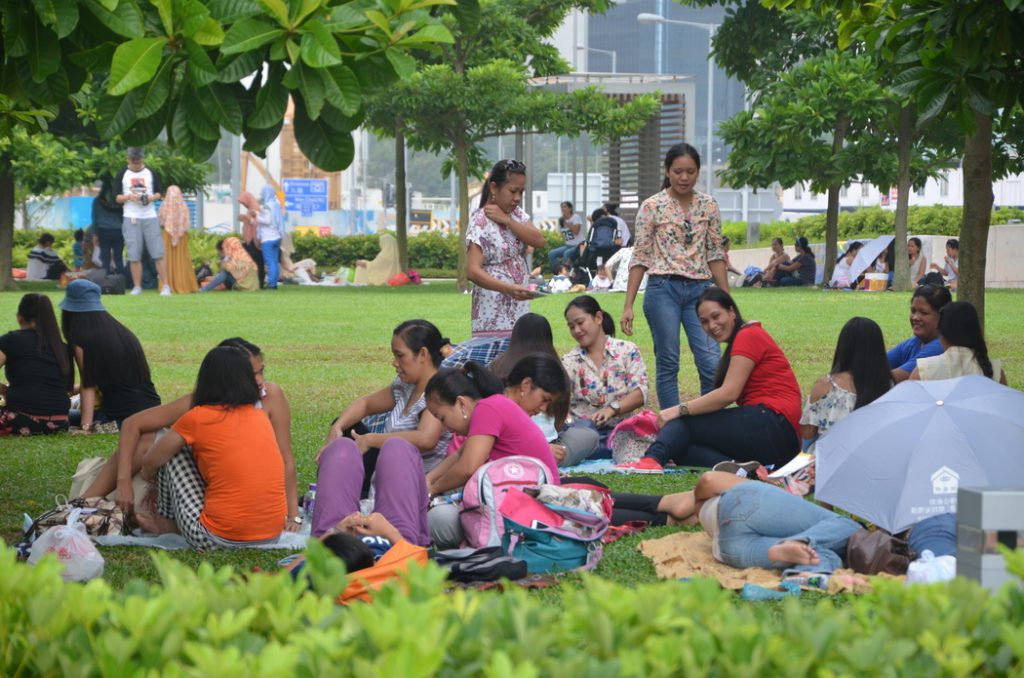 To be a domestic helper is not my dream, but life brought me to Hong Kong 11 years ago. When I first came I was married, and I had one lovely 3-year-old daughter.
Things started to change when I was working with my third employer, an Australian-Kenyan family. This family was wonderful, but things back home were slowly creeping up on me. My husband asked for a divorce — a common problem faced by a lot of BMIs (BMI: foreign domestic helper in Bahasa). It was then that I started to think about my future – I knew I had to live for myself and for my daughter. I wanted to be a good and responsible woman and a good example to my only daughter, supporting her financially and giving her the best education. So, I started studying towards a Montessori Infant and Kindergarten Teaching Diploma at YMCA, and I passed with the best grade. I hoped that one day I would be able to teach at one of the Montessori schools in Indonesia, and I wanted to launch my own English Learning Centre in my home town of Yogyakarta. Thank God that my employer was supporting me.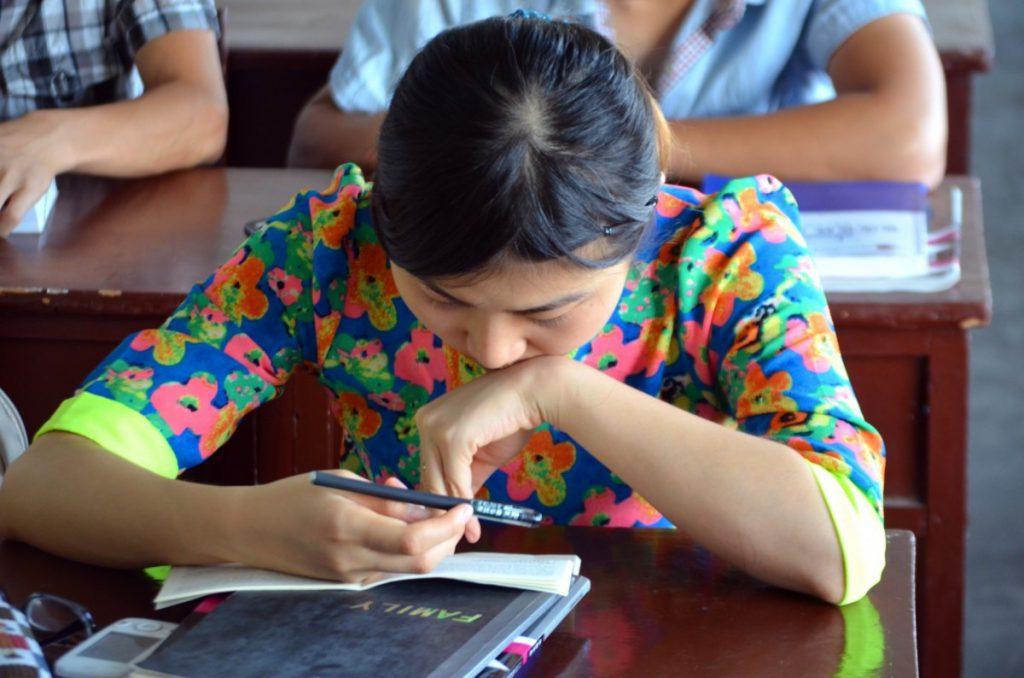 When I finished my second contract with them, I decided to go back to Indonesia for good and achieve my dreams. But it was not as easy as I thought it would be. I tried applying to many schools but none of them would accept my certificate from the North American Montessori Center since I had no degree certificates, good qualifications or diplomas from Indonesia. So I decided to go back to work again in HK. This time, I worked for a French-Chinese family and once again I am so thankful to God that they also treated me as their own family member. However, I left them for some personal reasons and returned to the Australian-Kenyan family I had worked with before.
The Australian-Kenyan family was even planning to open a learning centre, where I would work as an assistant teacher to learn and gain experience. They even tried to help me change my visa to that of a skilled worker, but somehow HK regulations wouldn't allow us to do that. It was then that I realised that making my dream come true wasn't easy at all. All I wanted was to get a better job in the future. I didn't want to be a domestic helper forever.
Therefore, I started studying at the Indonesian Open University in HK to get my degree. During my studies, a lot of trials came my way, related to my family, my finances, and my health, along with many, many more that I couldn't count. My body became so weak because of cancer and I just couldn't manage to complete my duties anymore. I felt that I was giving up, but my friends and fellow worshippers from church were supporting me and telling me not to give up easily. There must be a way to solve the problems that I faced. But I still broke my contract as I could not perform my duties well with a weak body. I felt so overwhelmed and discouraged. I thought that I would never make it through, but thank God one more time – HE saved me by quickly providing me with another good employer, so I processed my papers without having to go back to Indonesia. In this new family, I had to work in a very big house, taking care of two kids and two pets, and still, I had to study.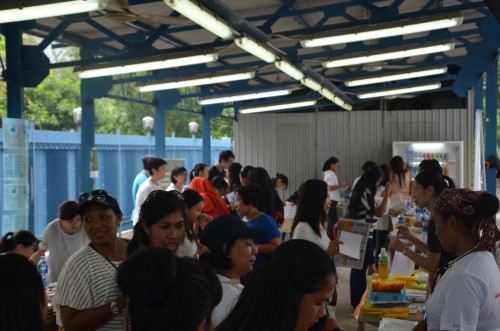 I was physically and financially drained, but I still carried on with God's grace, because life is always bittersweet and there is always a season for everything. Now, I am in the 8th semester of my studies, and I have changed employers again. This family I am working with supports me in everything I do. It is wonderful that God always answers my prayers and is with me every step of the way to guide me through all of life's difficulties. My daughter is turning 14. She is one of the best in her school and she wants to be a doctor. I keep saving up for her university education, and hopefully one day I can buy a house for my mother and my daughter to stay in. As a domestic helper, raising children and providing them with the best education is not easy, and seems to be so impossible, but in God nothing is impossible if we have faith and we really go for it. And for myself, one day I will be back to my home town and I will open my own centre or teach English in one of the schools there.
I would like to encourage all of my fellow helpers here. Please don't ever give up on your dreams even if it seems there are too many trials. We should move on with our faith because when we have faith and trust God completely, even a big mountain will be moved with God's help, because HE loves us and HE wants the best for our future. Show the world that although we are domestic helpers, we are worth so much more than just that. We as women should have respect for ourselves, should be responsible for all we do, and should be good examples to our children, our generation and the world around us. We should never see learning as the end goal, because learning is one of the things that can help us move on to better places in life.