As any employee in Hong Kong, your domestic worker is entitled to pregnancy rights and maternity leave. You as the employer cannot infringe upon your worker's reproductive rights. Therefore, this article will tell you about your helper's maternity leave, contraceptive injection and how you can start a conversation about pregnancy with your helper.
Maternity Leave
Your helper is entitled to a 10-week paid maternity leave if (if not, the entitlement to maternity leave remains but will be unpaid):
She has worked for no less than 40 weeks with you at the time she leaves on maternity leave
She has provided evidence such as certificates of pregnancy to you
She has produced a medical certificate stating the estimated delivery date, only if it is required by you.
The maternity leave pay should at least be four-fifths (80%) of your helper's normal salary.
You cannot fire your helper because she is pregnant. In fact, you cannot fire her from the day she confirms her pregnancy to the day she returns to work. Otherwise, you will be fined HK$100,000. You are also obliged to pay your helper:
wages in lieu of notice
one-month salary as compensation
the salary she should have received during the 10-week maternity leave (if applicable).
Pregnancy discrimination
That said, even if you fire your helper shortly after she has returned to work, you might still have broken the law. If it is believed that your helper is fired because of her pregnancy, you will be held responsible for pregnancy discrimination. Note that even when she is no longer pregnant (she has given birth or has an abortion), she can still be discriminated because of her pregnancy. Your helper can file a complaint to the Equal Opportunities Commission (EOC), and they will decide whether to open an investigation on the case. If you want to fire your helper not because of the fact that she is pregnant, but because of the fact that she gets pregnant outside wedlock or has an abortion, you still cannot fire her on the ground of your ethics.
Contraceptive injection
It is a common practice in Hong Kong for employers to ask their helpers to get a contraceptive injection before their helpers leave for annual leave. It should be noted that getting a contraceptive injection itself is not illegal, but we highly discourage employers from doing that. Imagine yourself being a normal female employee. What would you think if your employer asks you to take a contraceptive injection, simply because you do not live with your employer and your employer is worried that you are going to get pregnant? It sounds outrageous. You cannot infringe upon anyone's reproductive right, and your helper does not need to disclose her reproductive plan to you. Therefore, although contraceptive injections can only be taken voluntarily, the fact that you as an employer ask her to do it imposes a pressure on her to make the decision. She might be worried that she will be terminated and that her annual leave will be delayed if she disagrees to take the injection. It is another story if your helper asks for it. She might ask for it because she also does not want to get pregnant and contraceptives might not be readily available in her country.
What can you do if your helper is pregnant?
You will definitely need to give her maternity leave, but whether it is paid depends on how long your helper has worked for you. But under all circumstances, don't worry! If your helper is on maternity leave, you might need to hire a part-time local domestic helper to substitute your current helper. Some employers are worried that the medical fees would be high, but since you have bought your helper medical insurance, medical check-ups and giving birth in public hospitals would not be expensive. You should have a conversation with your helper about what she wants to do with her pregnancy. She might want an abortion, or to give birth in Hong Kong or in her home country. You have to explain to her the issues of her child's right of abode in Hong Kong, and whether you would be able to accommodate the child in your home if she chooses to take care of him/her in Hong Kong. At last, a lot of employers think that it is illegal that the helper gets pregnant before signing the contract and intentionally withholds the information from them. Remember that your helper does not have to tell you that she is pregnant! You can get angry, but it is not illegal for her to withhold this information from you.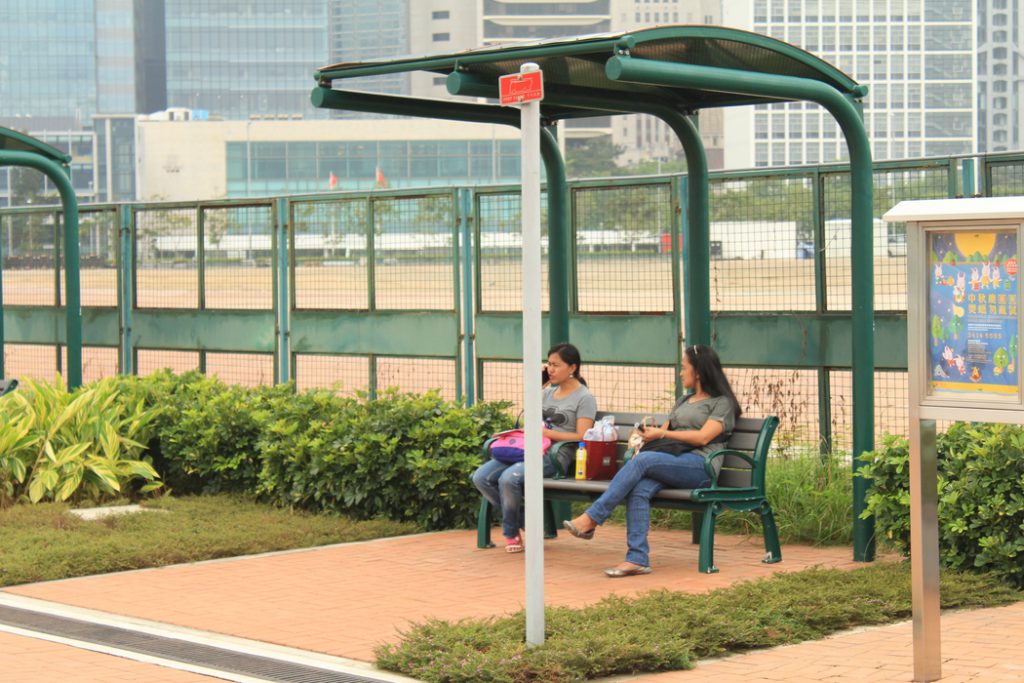 Having a conversation with your helper about pregnancy
Instead of forcing your helper to get a contraceptive injection, what you can do instead is having a candid (which might be embarrassing at times) conversation with your helper about pregnancy. You can ask her about her marital status, reproductive plans, use of contraceptives etc. But remember, don't force her to talk about it if she is not willing. Coming from the Philippines and Indonesia, it might be hard for them to get contraceptives, and they might not have proper sex education. In the Philippines, it is only recently that condoms can be bought at convenience stores, and contraceptive pills cannot be sold without prescription. In Indonesia, unmarried couples using condoms are shamed, and condoms are not readily available. Therefore, you should understand that they might not know and are not able to have protected sex. As an employer, you can provide her with condoms, instead of asking her to get contraceptive injection.
Therefore, your helper's view on pregnancy might differ from yours because she comes from a different culture. Be sure to accommodate the differences, especially for the elderly in your family who may have an even harder time to understand these difference.
PathFinders is an NGO that ensures the most vulnerable and unsupported children in Hong Kong are protected and respected, and their migrant mothers are empowered to find a path to a bright future. They believe that every child deserves a fair start in life. Joining Helpwise, the organisation has recently launched their "My Helper Is Pregnant" 3-Step Guide For Employers, in order to help clueless employers when dealing with the situation. Check it out if you are in doubt!
If your helper gets pregnant, she can reach out to PathFinders for information and support. As an employer, you can also connect with PathFinders to find out more about your legal obligation and how you can better support your helper during her pregnancy journey.