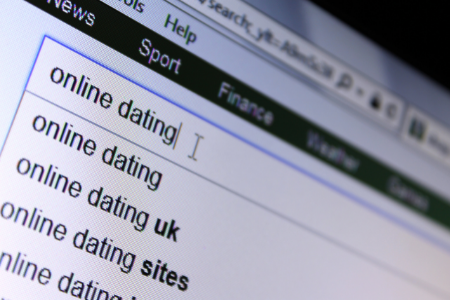 By pathfinders
love scams are on the rise in Hong Kong (HK). The most recent police figures show a 92% increase – 822 cases in the first six months of 2021, up from 429 in the same period last year.
While no one is immune to online/love scams, Migrant domestic workers (MDW) are particularly vulnerable. The nature of their employment – long working hours and living-in with their employers – make them more isolated, lonely, and heavily reliant on their smartphones to connect with the outside world (including online dating sites). The ongoing COVID-19 pandemic is causing some MDWs to be even more vulnerable, as their employers are restricting their movement and monitoring their whereabouts.
When out and about on their only day off each week, it is very common for MDWs to be approached by strangers. They are often showered with undivided attention and flattering compliments by men. Many of these men make empty promises of love and/or money. Not only could these situations end up with money swindled or unrequited love, but also an unplanned pregnancy.
In July, more than HK$13 million was swindled through 20 online love scams involving a money-laundering syndicate. This same syndicate also lured 24 Migrant Domestic Workers (MDW) to open bank accounts for a monetary reward. Subsequently, the police urged MDW employers to remind their MDW not to sell and surrender their bank accounts or help handle money from unknown sources. Employers can also support their MDWs with these 3 practical tips:
1. Empathise with your MDW
It is not easy for MDWs to be far away from home. Many feel incredibly isolated and lonely. During the ongoing pandemic, many MDWs feel homesick as they have not been able to see their family for a prolonged period. A lot of MDW mothers are missing their children terribly.
Employers could show concern towards their MDWs by regularly asking how they are. Find out more about their family back home. Give them short, regular breaks throughout the day to connect with their family and friends, exercise or go for walks. A little kindness and empathy go a long way. It also helps MDWs open up to employers for support and advice when they need it.
2. Explain to your MDW about online/love scams.
Speak with your MDW about the prevalence of online/love scams. The Investor and Financial education Council (IFEC) published a useful guide – https://www.ifec.org.hk/web/en/moneyessentials/scams/online-romance-scammers.page – which exposed 12 tricks of online love scammers. These tricks were believed to be circulated within members of the syndicate to help them identify and ensnare potential victims. Share this guide with your MDW and encourage her to be more vigilant when befriending strangers.
Remind your MDW to be cautious and never give money to someone without questioning the situation. Encourage her to be mindful when strangers get friendly too quickly, as many tend to play mind games, and prey on the victims' loneliness and their longing for love and a relationship. Advise her to find out more about the men they meet – online or in person – before entering into a romantic relationship.
3. Encourage your MDW to be involved in purposeful activities
Feelings of loneliness and purposelessness could increase the risk of MDWs falling prey to love scams. Instead of only hanging out with a group of friends at the park every week, you can encourage your MDW to get involved in religious activities, engage in sports and go for hikes. She could also invest in improving her knowledge and skills, as well as participating in meaningful community-based activities. Here are some programmes run by a few NGOs in HK:
It may not be easy to discuss online/love scams with your MDW. Pace yourself, and always start by building a positive, trusting relationship with your MDW. Approach this topic from a place of care and concern. Be sensitive and not talk down to her, or ask her personal questions which over-steps your professional boundaries, eg. details of her romantic relationship and specifications of her activities on her day-off.
To avoid infringing on your MDW's privacy by engaging in a discussion on love, sex and relationships, you may wish to send her these helpful resources to raise her awareness on these issues:
https://blog.helperchoice.com/love-relationship-tips/
https://blog.helperchoice.com/prevent-unplanned-pregnancy/
When you suspect that your MDW is involved in an online/love scam, call the Police's 24-hour scam hotline at 18222.



PathFinders is running a year-long #WorkingMomsHK campaign. We encourage all employers and Migrant Domestic Workers to check out our campaign. Please reach out to info@pathfinders.org.hk if you and your MDW would like to be featured on our weekly MomDay's feature on social media!