Tightening of social distancing measures (again)
On July 23, the HK government has maintained its social distancing regulations to only allow restaurants and places of worship to have 50% of the original seating capacity. Restaurants cannot provide dine-in service after 6pm every day until 5am the next day. They may provide take-aways alternatively during the time frame, however. Meanwhile, the number of people in gatherings at public spaces remains at the limit of 4.
Also, masked are legally required now in public indoor spaces, such as in malls and public transports. People who do not wear one may face a fine of HK$ 5,000. The measure is set for the next 14 days.
The government continues to advocate domestic helpers and their employers to work together in preventing the disease. Employers are encouraged to allow their helper to stay home during rest days or to let the helper take rest days during weekdays, so as to avoid crowded gatherings in public during weekends.
Avoid public gatherings
It should be noted that such stay in arrangement should be agreed by BOTH the helper and employer, given that the law allowing domestic helpers to have a full 24 hours rest day every week and the freedom to do what they want has not changed. You should not deprive her rest days, request nor force your helper to work during her rest days, even if she is staying in. 
With that said, the Labour Department warns that "Employers are reminded that compelling an FDH to work on a rest day without the agreement of the FDH or failing to grant rest days to the FDH is in violation of the Employment Ordinance. The employer concerned is liable to prosecution and, upon conviction, to a maximum fine of $50,000."
Also, you should not restrict nor force your helper to stay at your place when she is having holidays in an attempt to stop her from meeting her friends. As an employer, you should provide your worker with adequate masks and sanitizers, and educate your helper on personal hygiene if needed.
Can my helper work on rest days or statutory holidays?
Rest days
No. Except in unforeseen emergencies, you should not request your helper to work on rest days. Nevertheless, with the consent of your helper, you may substitute some other day for the appointed rest day. The substituted rest day shall be granted within the same month before the original rest day or within 30 days after it.
Learn more about rest days here.
Statutory holidays
Yes, but you have to give the helper not less than 48 hours' prior notice; and an alternative holiday within 60 days before or after the statutory holiday.
Also, you must not make any form of payment to your helper in lieu of granting a statutory holiday. An employer who without reasonable excuse contravenes this provision is liable to prosecution and, upon conviction, to a maximum fine of HK$50,000.
On the side note, if the statutory holiday falls on a rest day, a holiday should be granted on the next day which is not a statutory holiday or an alternative/substituted holiday or a rest day.
Learn more about statutory holidays here.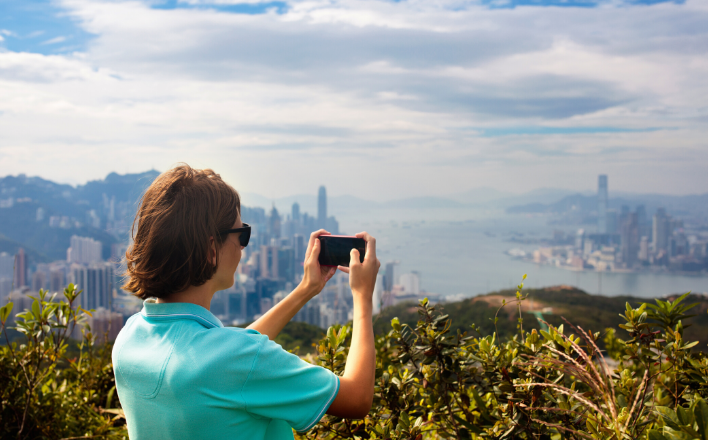 Can I impose a curfew on my helper?
No, you cannot. Your helper is given the right to have a full 24 hours rest day every week. You should not confine her to return to your home at a certain time. 
Yet, for practical reasons, such that if your helper comes home late and will wake up your children because of the noises, you should lay some ground rules with her about coming home earlier on rest days / statutory holidays. 
Annual leave 
The regulation on domestic helper annual leave remains the same. A helper is entitled to a 7-14 days paid annual leave after having been employed for every 12 months with the same employer. 
Learn more about annual leave here.
Can I request my helper to stay in Hong Kong for her annual leave?
No. Your helper should have the freedom to travel anywhere she wants, her entitlement to annual leave is protected by the Employment Ordinance, which is also applicable to most employees working in Hong Kong.  
However, if you worry that your helper would contract the disease while going abroad for annual leave, you can suggest that she take the holiday later on when the pandemic is more controlled. Your domestic helper can take the leave within 12 months after she has worked for the same employers for 12 months. The exact date for the leave has to be agreed by BOTH helper and employer, and be confirmed by a written notice to the helper at least 14 days in advance.
Further deferral of home leave
Since March, the government has allowed domestic helpers to defer their home leave up to 1 year and 6 months after their 2-year contract has ended. It has extended another 3 months for helpers who wish to defer their plan further, in view of the continuation of the Covid-19 pandemic. 
See here for more details: https://www.fdh.labour.gov.hk/en/news_detail.html?fromPage=news&year=2020&n_id=124