Any search about domestic helper abuse in Hong Kong will send you down a scary rabbit hole. Foreign domestic workers (FDWs) abuse is widespread. In the past few years, several cases of mistreatment and abuse have shed light on those inhumane practices that (still) take place behind closed doors. Shockingly, those practices are by no means isolated incidents; however, the majority of cases go unreported – FDWs are not allowed to work while waiting for a case to be tried. This tricky rule deters many victims from reporting any abuse as they simply can't afford not to work. On top of that, several policies (such as the 2-week rule and the live-in policy) make this category of workers more vulnerable to abuse and exploitation.
What constitutes abuse?
Mistreatment and abuse of domestic helpers are a harsh reality in Hong Kong. They come in various forms, with varying degrees of severity:
Financial abuse – includes the high agency placement fees charged by some unscrupulous maid agencies (and often disguised as training fees). There are also occurrences of agencies inciting and even forcing helpers to take up loans from loan sharks so they can pay for the illegal and exorbitant placement fees they are charged;
Passports being kept by employers or placement agencies, thus preventing workers from leaving their employer even in the event of abuse or mistreatment;
Verbal abuse – a 2014 survey by Mission for Migrant Workers showed that 58% of the FDWs interviewed reported verbal abuse, 18 % physical abuse and 6 % sexual abuse;
Exploitative working conditions – including (but hardly limited to) the absence of day-offs, long working hours, and wage exploitation;
Deprivation of food and rest;
Physical and/or sexual abuse – the 'live-in' rule makes it compulsory for FDWs to reside in their employer's home which can be problematic if FDWs face abusive employers.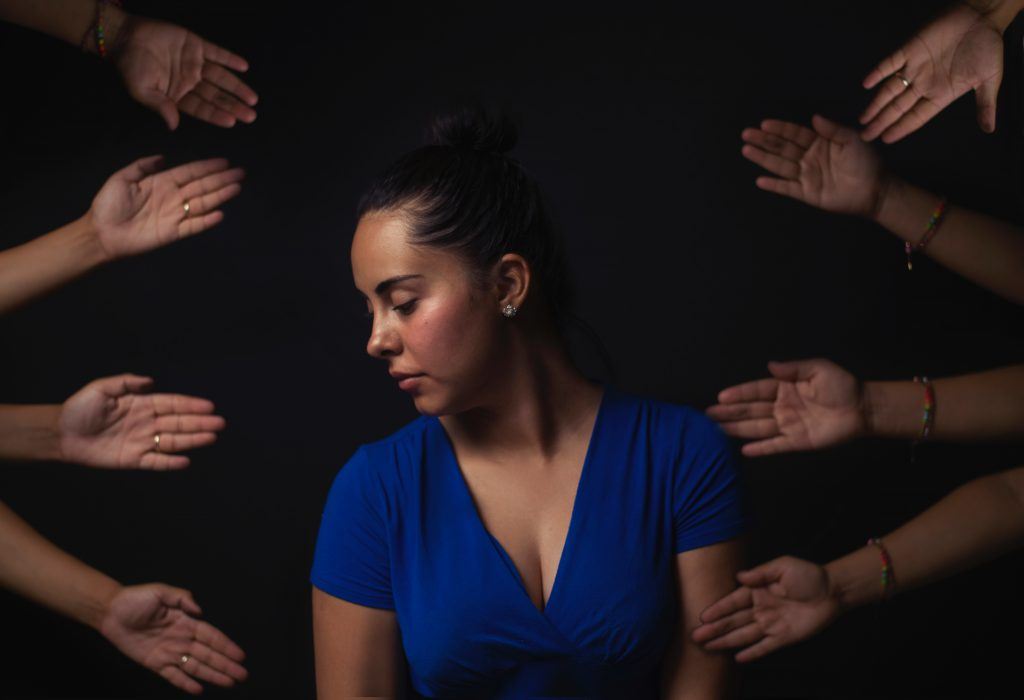 What actions should be taken?
It is understandable that anyone witnessing any form of abuse might feel disturbed, overwhelmed, and even helpless. There are, however, a few things that each and every one of us can do in such situations to ensure the safety and the protection of the victims. Assessing the accessibility and receptivity of the victim is crucial – if they appear to be receptive, provide them with a listening ear (but only if it is possible to engage in a conversation with them without putting them and yourself in danger) and try to understand what the situation is like.
If you witness abuse or identify signs of physical abuse, encourage the victim to seek medical attention – remind them that it is also the best way to gather solid evidence should they want to build a case and press charges at a later point. No matter what you believe should be done, do not make any decisions for them. Let them know what their options are and recommend that they get in touch with the authorities or one of the many support organisations who are committed to bringing assistance to foreign domestic helpers facing abuse or mistreatment.
Keep in mind that, referring the victim to the authorities or to a competent organisation is surely the best thing you can do as they know best how to handle abuse and mistreatment cases. If you believe that a situation has gotten out of hand and that the victim requires immediate assistance, do not hesitate to contact a competent organisation that will advise on the next steps to follow and contact the authorities should they deem that to be necessary.
List of Hong-Kong based organisations committed to protecting and bringing assistance to FDWs