Summer is coming to an end. Very soon, it is already that time of the year (again) when our little ones will are heading back to school.
It can be a stressful time for them and for us – let's face it! Planning everything ahead with your domestic helper can make all the difference in the world and help your kids get ready for school with total peace of mind. Here are some few tips to avoid juggling it all at the last minute:
1. Don't wait up till the last minute to go back-to-school shopping. If possible, take your kids with you to get them motivated about going back to school.
2. Pay a visit to the paediatrician before school resumes and get a doctor's certificate. schools require proof that children are fit to engage in physical activities and that their vaccinations are up to date. It might also be the time for them to get up to date on their immunizations if that's not the case yet.
3. Get your kid's photography clicked. You will surely need it on registration day.
4. Gather the necessary documentation – that's probably lying down somewhere in your drawers – and handle all the back-to-school-related paperwork in advance. School entry requires certain documentation – such as immunization records, report cards from the previous year, doctor's certificate, and photos (among other things) – ready for registration day. If you are not sure about all that's required, do not hesitate to call your child's school to inquire about it.
5. Discuss logistics with your helper and make a schedule to gain clarity on who is doing what, when and where e.g. if your child is going to be joining any extracurricular activities, check the timings, get the necessary paperwork ready, and get the details sorted!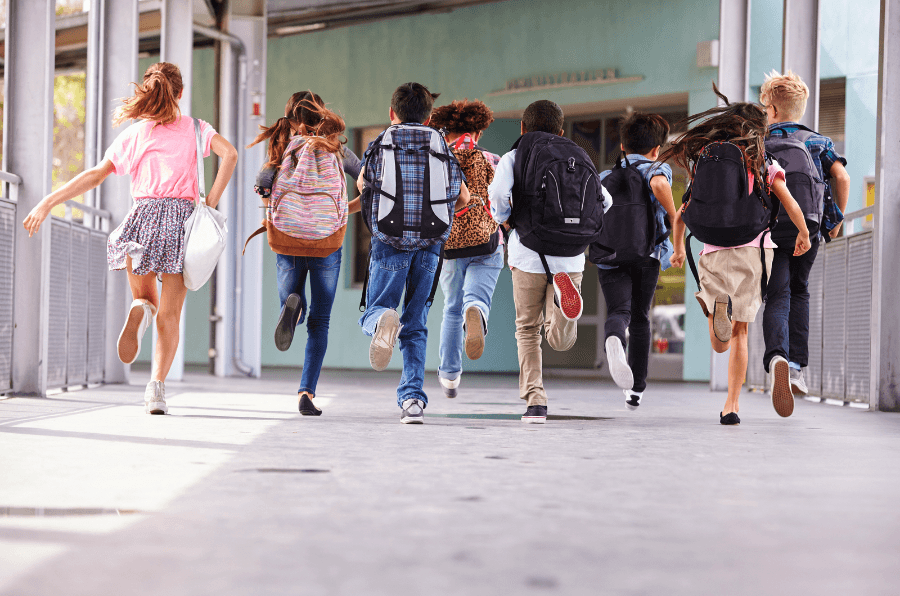 6. Clean your cabinets and make an inventory of your kids' wardrobe – try involving them as much as possible. This will make it much easier to evaluate their clothing needs and know exactly what should be bought so they are ready for the big day (and the rest of the year too).
7. Get back into the swing of things. It is important to transition back slowly to old good habits by starting a bedtime schedule – preferably 2 weeks to 10 days before school resumes. Keep in mind that some children require more time than others to (re)adjust. Easing children back into school hours should be done gradually so as not to disrupt their internal clock – which could have negative effects – so you might want to wake late sleepers up a little earlier every day.
8. Make a practice run with your children and your helper, especially when attending a new school so they can know which route to take or spot the right bus stop.
9. Adopt a school frame of mind to get your kids emotionally ready. You might want to get them doing some homework (have them pick up where they left off) or reading at least half an hour a day, and watching (much) less television.
Take time to explain to your children why getting routines back in the place is so important. Make sure that they are aware that they'll be going back to school shortly – be optimistic about it to convey the feeling!
Do you have other tips to make the start of the school year easier? Share them with us commenting the article below!